Buying a Property in Spain
Below is a brief summary of the purchase process in Almeria. To the right is a link to a downloadable PDF (CLICK PDF ICON TO VIEW) for a Complete Buyers Guide, a comprehensive checklist of things to do when searching for a property in Spain ands lots more useful information.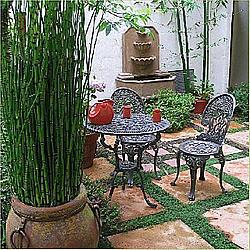 At Calida Homes Property Consultancy, we have relocated in excess of 400 couples from both the UK, Belgium and other areas of Spain. The experience we have gathered in doing this enables us to guide you expertly through every aspect of buying a Spanish property. It goes out without saying that all our properties have been checked and have the required legal paperwork but you will need time to verify this and to be guided through the contractual process and buying fees.
Throughout the whole process we will offer free and comprehensive customer support which will often continue long after you have moved in. Perhaps you will need assistance in applying for residency or registering your children in school. If purchasing an off-plan house then you will need reliable support on the ground to check every aspect of the build. It could be you just need help in sourcing building supplies, a new car or the local vet. No matter how small your concerns, they are important to us. Below is a summary of the key legal points with regard to purchasing Spanish property and as we are often asked, we have also detailed a breakdown of the costs involved in a purchase. Please spare some time going over these as there are some key differences to purchasing in other countries which it's useful know.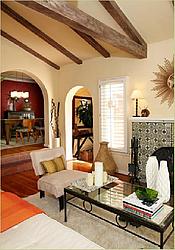 Legalities: Similar to buying property in the UK, the first step is issuing an offer to purchase the property you wish to own. Our experienced staff will assist you in this initial and important action, ensuring that every detail of your offer to purchase is correctly stated in what is known as a reserve document. Accompanying this reserve document will be a monetary sum usually 3,000 to 6,000 Euros that is handed to the seller or their legal representative at the time they sign the reserve document and accept your terms of purchase.
The reserve document usually lasts for 30 days during which time your lawyer ( their are many English speaking lawyers with offices locally) will prepare a detailed full purchase contract and undertake all relevant searches on the property you have chosen to ensure it has all the required legal documentation (e.g. registered title deeds) and that it's free of any financial liabilities. The monetary sum paid to the seller on signing the reserve document binds them not to sell the property to another party during the contract period.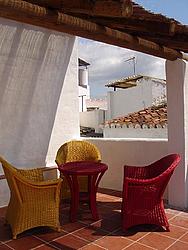 Your purchase contract (compra-venta) once signed by both parties secures the property until your transaction is complete. It is a detailed legally binding document which lists all aspects of the purchase. In Spain upon signing this document the buyers are required to pay the sellers a holding deposit. Usually this is equal to 10% of the purchase price less the reserve fee paid. Sometimes this interim payment stage is skipped when a quick completion is required.

A purchase contract typically gives a period of 90 days, during which time the purchase will have to be completed and the balance of the purchase price paid to the seller. This period however can be extended or shortened providing both parties to the contract are in agreement.

On the agreed day of completion your lawyers arrange a meeting with all parties to the transaction at a notary office. Deeds to the property (the escritura) will be exchanged in front of the notary and this transaction will be officially recorded. The balance of the purchase price is also handed over at this point and the purchase tax (shown below) becomes due. This is also the moment keys to your new home will be handed over. Guide to Spanish property taxes and fees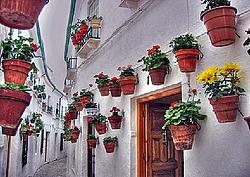 As a rule of thumb, in the Almeria region, you should budget for an additional 11% of the property price for the payment of taxes and fees that are applicable to a Spanish property purchase.

In the example below, taxes and fees total a little over 9.5% of the property price. This differs from the 11% given above because the purchase tax in Spain is paid upon the declared deed value rather than the selling price. Each property will have an existing declared deed value and when sold both the buyers and sellers along with legal representatives negotiate on what the new declared deed value will be. This never equals the selling price of the property in fact it is more often 50%. Sometimes however it could be as much as 70% so be prepared.
Purchase price = 100,000 Euros
Declared Property Value = 90,000 Euros
Transfer tax at 8%= 7,200 Euros
Lawyers fees = 800 Euros
Notary Fees = 600 Euros
Registry Fees = 1,000 Euros
Total budgeted property cost = 109,600 Euros
Transfer tax - Applied to second-hand or re-sale properties, the transfer tax is 8% of the declared property value, not the purchase price.
An important exception to the above is that both buyers and sellers, perhaps due to work constraints, do not need to be at the notary and their lawyer can be given a power of attorney to complete the purchase whilst the other parties are absent. It is important to notify your agent and lawyer that this will be required at the time you make an offer.
Lawyers fees - Depending on the amount of work involved, estimate lawyers fees at about 800 Euros.
Notary fees - Notary fees vary from 300 to 600 Euros, dependant upon a particular notary's fee scale. Registry fees - Your land registry fee pays for the transfer of the property deeds into your name and depending on the amount of work involved, ranges from 800 - 1,000 Euros.
THE ABOVE COST ILLUSTRATION is based on a cash purchase.
If you require mortgage finance then allow an additional 15% on top of agreed purchase price to cover costs as there will be additional costs such as mortgage set up, indemnity insurance etc that will be incurred.