WOW a huge step and for many a mammoth leap into the unknown. At Calida Homes , from our base in Arboleas- Almeria we have been relocating people from all walks of life and from all over the UK and Belgium for nigh on 20 years.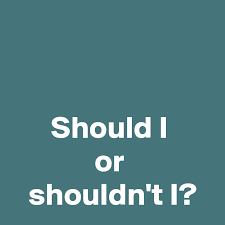 Coming over to Spain to view some property is ,for most, just putting a toe into the water. It´s not a until you´ve fallen in love with a location/property that the cat´s really set among the pigeons and as a move over becomes a real possibility even the most steely nerved can begin to get waves of doubt. Am I doing the right thing? I´ve got so many friends/family that I'll miss terribly? I can´t speak the language? Are just a few of the 100´s of the questions that will start swirling around your mind and no doubt causing some sleepless nights or emotional out bursts.
DON´T FRET. Thousands of people have left their place of birth and headed to Spain and whilst there will always be a few it hasn´t worked out for the vast majority have found it a fulfilling, rewarding and hugely beneficial experience. Get a chance to speak to any of these and you´ll find they have one big regret. THEY DIDN'T MAKE THE MOVE SOONER-
Recently we started a Blog on our website trying to put into words what prompted our move over 20 years ago, what tempted us to leave a life in the London suburbs with the kids and numerous pets for a small town 30 mins inland from the Almeria coast. Seriously when we made the move there was no broadband at home, no land line phones, only the main roads had tarmac, Skype hadn´t arrived and as for Face time…. Writing this and just thinking what have you got to be worried about…….
When the blog went live we asked clients who were just making the move or had recently moved over to share their thoughts and experiences, Well here we go and all of these are genuine people like yourselves and all can be found on Facebook. Being the friendly bunch that they are if you send a friend request sure they´ll accept and be happy to answer any concerns you might have. May even meet up when you arrive.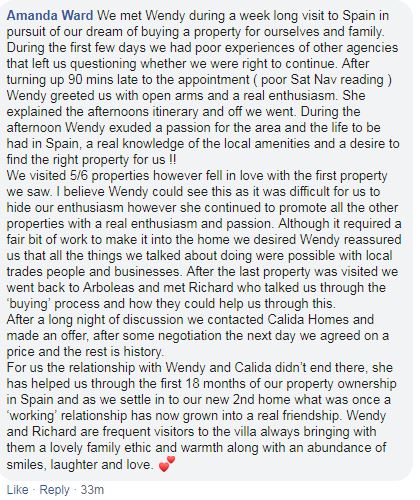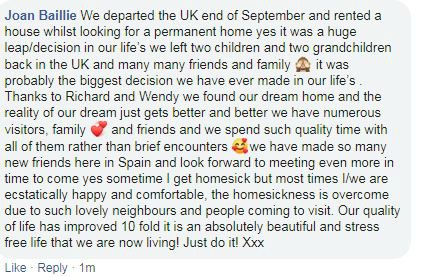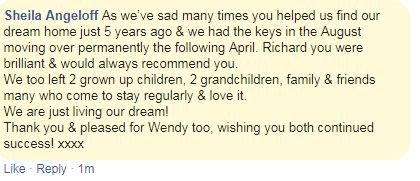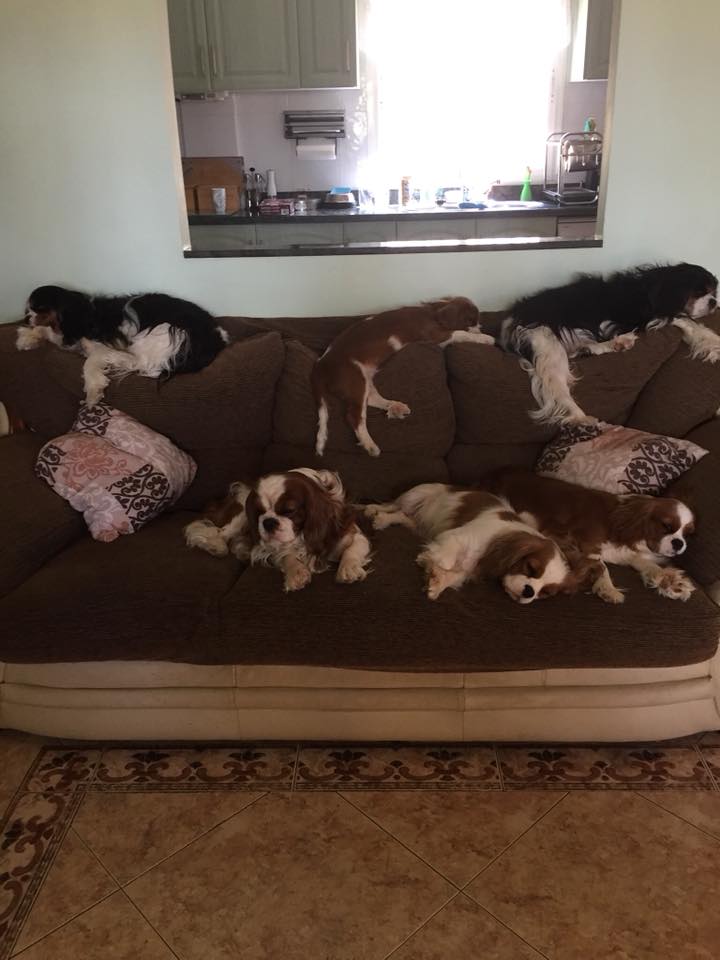 Ceri and Chris – Arboleas