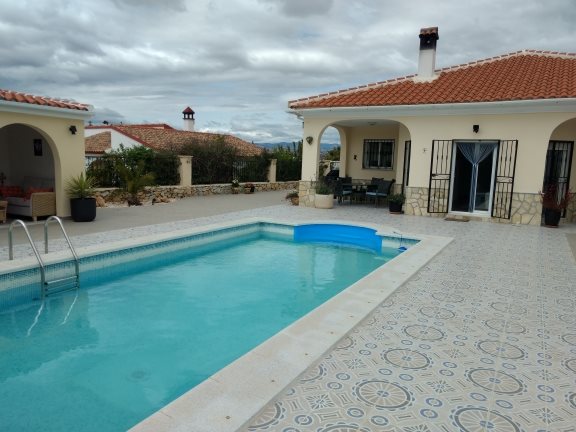 Properties with great Kerb Appeal and that are well maintained command higher prices and always sell much faster.
The Million Euro Question:
How do I maximize selling price but minimize cost of achieving?
1. Give Your House a wash
Before you run off buying expensive new paint, try giving the exterior of your house and gardens a power wash to take off any dirt, sand and mildew buildup. Real Estate experts agree that just by washing your house will increase the sale value and make it more appealing to potential buyers. Yes, one day's work can increase your chance of selling dramatically.
If you don't have you can rent a power washer very cheaply.
2. Freshen the Paint Job.
Some of the most common advice you'll hear when preparing a property for sale is to repaint the interior/ exterior…
Luckily in Spain it's relatively in expensive. Ranging from just 800-1,200 Euros for an entire interior or exterior re paint including repairs and sealing of small settlement cracks (which always concern potential buyers) .
The main reason for sellers not doing this isn't the money. Instead it's the disruption and time to get the property ready for painting (moving/storing furniture) which causes this one being missed off of the list.
This shouldn't be the case. A week or 2's disruption and a small financial outlay will add 1.000's to the value and allow yur home to stand out from so many others on the market.
Also a great opportunity to Clear the Clutter – If you don't use it – you don't need it.
3. Maintain Maintain Maintain!
Nothing looks worse than a poorly maintained exterior. If your exterior and garden isn't looking pristine then your deal is halfway dead because if your buyer sees that, they don't have to think twice about what to expect on the inside! 35% of buyers say they are sold on the exterior even before the walk inside. Here are some notes you can make to help you update the exterior a little more:
If you have ensure pool is sparkling.
Ensure entrance drive is pristine and free of weeds, dog mess and debris.
Touch up wall cracks
Replace cracked .terrace tiles – missing pool tiles.
There are countless more tactics that you can use to increase the value of your property at little cost. Contact us for details
Tel: (+34) 950 43 07 63
Email: calidahomes@hotmail.com